Nightingale – Good Things Come To Those…
…who wait.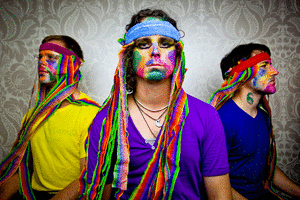 Dearest Runners,
Years ago, we shot a stop motion video for the first track from our debut EP, Here Be Dragons, Vol. I. Wanna see it? Better late than never, I say.
We recommend you watch the video in panelled, cascading frame goodness here: www.apollorun.com/nightingale.  
Or, if you are prone to seizures, you can watch the original below. 
Many, many thanks for the fine folks who helped create this video:
Photographer: Andrew Harnik
Editor: Nat Towsen of The Moon
Programming of the YooouuuTuuube effect: David Kraftsow of Don't Save.
Peace, Love, Sweat, & Color Explosions,
AR